If you love crafting, you are going to LOVE the Cricut Explore Air 2! It's one of my favorite craft tools. You can create paper crafts, custom t-shirts and handmade decor. Keep reading for more details on this amazing cutting machine!
I've owned a Cricut Explore Air 2 since the machine was first Launched. I Love it! I'm not just saying that. Keep reading, I'll tell you my top reasons I love my Cricut Air 2!
I have used all of the Cricut Explore Machines as well as the Cricut Maker. Each is fantastic. But if you've never used a Cricut cutting machine, the Cricut Explore Air 2 is the perfect cutting machine to add to your craft room. It's a great machine for beginners as well as advanced users and there are truly and unlimited number of Cricut projects you can make!
Take a look for yourself. Check out all of the Cricut Explore Air 2 options, accessories and materials over at Cricut.com
Top 5 Reasons to Love Cricut Explore Air 2
5. Using the Cricut pens makes fantastic drawing projects.
Now, if you've checked out any of my Cricut projects, you probably already know I LOVE using Cricut pens. I love to draw. I love to design art for the Cricut. I also love to watch the Cricut draw. Drawing is it. But, the Cricut Explore Air 2 offers so many great features for all kinds of users, so drawing is #5 on my top 5 list. Learn more about using Cricut pens to create all kinds of detail design projects.
(Funny side note, as a person who shares pictures to help teach how to use the Cricut machines… the Air 2 also offers a better view than the Cricut Maker for videos of drawing in process) Bonus!.
4. Great for personalizing gifts, card making and decor.
The Cricut offers a number of ways to easily personalize your creations. So if you want to make a customized gift, you don't need to look any further than design options in Cricut Design Space and the Cricut tools offered with the Explore Air 2.
From writing in fancy script fonts on cards to create unique t-shirts, tote bags and even home decor… the Explore has got you covered! Vinyl is a popular DIY trend right now and the standard blade in the Air 2 cuts vinyl with ease!
3. Cuts a nice variety of materials.
With the standard blade or deep cut blade, the Air 2 can cut a wide variety of materials you might need for your projects. You'll be able to cut paper, cardstock, craft foam, vinyl (iron-on/HTV and standard) and so much more. You can check out an extensive list of materials the Cricut Explore Air 2 can cut, available on the Cricut website here.
2. Easy to use
Now this is a relative idea, I know. Anything is easy if you know how, right? Well, the Explore Air 2 works with Cricut's Design Space software. The controls on the machine are minimal. You just load the mat with your cut material on it, move the dial to set the material you are cutting and hit the go button.
The real work is all done in the software. Then add in a Cricut Access account to use thousands of design files and you're set!
There are a ton of tutorials and Cricut project ideas to help you get started. There's even an intro project right in the box when you purchase the machine!
Take one step at a time and you'll be making amazing projects in no time!
1. THE Number one reason: The Cricut Explore Air 2 is an amazing tool that can help you fantastic projects.
This is a pretty general statement, but it's true. The Cricut Explore Air 2 has the capability to cut so many different materials that it's sure to inspire fantastic projects and save you time! No matter if you're an occasional crafter or a professional selling goods you make, adding a Cricut machine to your creative space is a must. The Cricut Explore Air 2 can help you tackle so many amazing tasks to assist you along the way.
Greeting cards
Gift Tags
Stickers
Custom T-shirts
Personalized tote-bags
Holiday decor
Party accents
Decor accents
Place-setting accessories
Yard Art
Garden signs
Mantel art
… so much more!
Ready to buy your own Cricut Explore Air 2? Check out the machine options (so many fun colors!), accessories and materials.
Read my review of the original Cricut Explore. The Air 2 is a second generation with even more great features!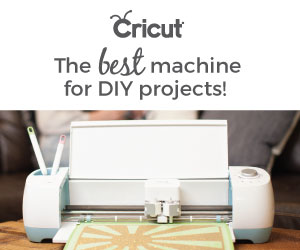 Get started with these Cricut Explore Air 2 Projects
Here are some of may favorite projects you can create with an Air 2 machine. Keep in mind, while some of these tutorials may reference the Cricut Maker, these projects can also be created with the Explore series machines.
Handmade Coaster gift tutorial
To help get you started and inspire your crafting mojo, I've created a project you can make easily with your Cricut Explore Air 2.
This Custom coaster and coordinating gift tag uses both standard Cricut pens and Infusible Ink pens. You can customize the look of your project by changing out the words, using different colors and changing the sizing of your projects.
Fun gift idea – the story behind it
As a kid I had a little mug with a tiny ceramic duck at the bottom. You couldn't see the duck until the mug was empty. It was always fun to drink whatever was in the mug all the way down until that cute little duck would appear.
Now, as an adult, I haven't seen any motivating mugs or drinkware like that. So I thought it would be fun to make something similar.
So this ceramic coaster was designed with the idea that every time a mug or glass is picked up, the message could be seen. It would be a nice reminder next to the computer throughout the work day.
The bonus – you can change what the message is easily! Change all the words and create something entirely new. Or, just create the word "beautiful" out of vinyl that can be removed another day and replaced with a different word. So the coaster can read "hello…." for all types of moods and seasons.
Make a custom coaster with Infusible Ink Pens
This is a pretty project using Infusible Ink that you can make as a gift or make for yourself. It takes a little time as drawing the design is about a 5 minute task… but you don't have to draw it. The Cricut machine will draw it for you! Then create a gift tag that coordinates. I've set up a Cricut canvas to help you make this project, see the link below. Let's get started!
Materials
Cricut machine and Cricut Design Space account
Infusible Ink ceramic coaster blanks – round
Parchment
Glitter Vinyl adhesive (optional)
Transfer tape or blue painter's tape
Instructions
Goto the project canvas in Cricut Design Space. Follow the on-screen instructions to draw the design and cut any associated pieces. Make sure you mirror the image for the Infusible Ink portion so that your design transfers correctly.
Using your Cricut EasyPress, apply the drawn design onto your ceramic coaster.
Cut the optional word art from adhesive vinyl. I used a glitter vinyl.
Add the word art to your coaster.
Optionally, you can add the word art more permanently using a drawn design along with the rest of the pen art you created.
Take a look for yourself. Check out all of the Cricut Explore Air 2 options, accessories and materials over at Cricut.com
Make a coordinating gift tag
Use the same art you used for the decorated coaster to make a pretty little gift tag. You just need your Cricut machine, cardstock, a Cricut pen and some pretty twine or ribbon. Create your own pretty floral gift tags with the Cricut Design Space canvas I've set up for you.
Take a look for yourself. Check out all of the Cricut Explore Air 2 options, accessories and materials over at Cricut.com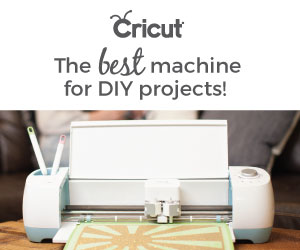 For more information about the Cricut Explore Air 2 and projects you can create, check out my Creating with Cricut article. It's an extensive resource to help get you started.
Take a look for yourself. Check out all of the Cricut Explore Air 2 options, accessories and materials over at Cricut.com