Cricut cutting machines aren't just for crafters. They are perfect for Artists too. Here's a collection of the Must Have Cricut Supplies and Gift Ideas every artist needs. Of course, start with one of the cutting machines and add all the accessories. I've included bundles for big gift ideas along with single gift ideas as well as smaller items perfect for little gifts and stocking stuffers.
Cricut Gift Guide for Artists
As an Illustrator, I love to draw. I love to see what other's draw and I love the watch my Cricut machine draw. So, my collection of Must Haves include Cricut pens. All the pens. You pick which ones you like best. I think they are all fantastic.
1. Start with the essentials
I think most all artists could benefit from the tools a Cricut machine has to offer. Whether you create mixed media, use paint and stenciling or like creating art from paper, the Cricut has something to offer. So, that said, You need to start with owning a Cricut machine and the common tools needed for any kind or art or craft project.
Start with a Cricut Bundle
If you're just getting started, a Cricut bundle would be a perfect way to go! You'll get a Cricut machine and a variety of tools, supplies and materials to get creating much quicker. Take a look at all the Cricut machines and the Cricut Bundles for more information.
Let's talk about Cricut Access for a minute.
You can get a Cricut machine, some cutting supplies and sit down, ready to make something fantastic. But you can't use a Cricut cutting machine without setting up a free Cricut Design Space account. This software allows you to set up what you will cut and how you will cut it.
Cricut Access is a subscription service that allows you to use the thousands of images within Design Space for your projects. I think everyone should get Cricut Access, even if only for a month to see how you like it. There are literally thousands of images for all kinds of topics and styles that you can use to create your own unique projects.
If you're buying a gift for someone, gifting them a month of Cricut Access would make a fantastic gift they can definitely use… even if they have their own cut files or like to draw their own designs. It's affordable and filled with creative possibilities no matter your skill level!
Take a look at the options for Cricut Access
Ready to get started? BUY Cricut Access
2. Draw all the Cricut Things
One of the materials I love most and use the most with my Cricut are the Cricut pens. You can add a hand drawn to projects, write in a variety of tons and styles and also create designs with Infusible Ink pens that can be heat set on fabric. This is also items 3, 4 and 8.
Black pen variety pack
Multi-color pen packs
Gel Pens
Glitter Gel Pens
Metallic ink pens
Specialty branded pen sets
The Cricut Explore Air 2 comes with a standard black fine point pen. You can add in an 8 pen multi-pack of the same pens or grab a variety pack that includes 5 different black pens including a fantastic glitter gel pen.
3. Try different colored Cricut Pens
Or, how about Colored pens and markers, all designed to with with your Cricut machine?
Most pen sets come as a collection of of 5 pens with the same ink type in a variety of colors. You can get gel, glitter gel, metallic markers and more.
Now matter which pens you buy, if you like to take pens along with you, the Cricut Accessory Pouch is a great storage solution.
4. Get the big pen pack
The big pack of Cricut colored pens in my favorite. It's reasonably priced and comes with a bunch of different colors, all in the fine point pen style. It's a great collection and a terrific value. I used these pens to draw with my Cricut as well as color in some of my Cricut drawings.
5. Cricut Tools that are a Must
Usually Crafters are the ones that love all the extra tools and accessories Cricut has to offer. But I like them too. Artists will find some of these items handy while others might even find them "life changing magical".
6. A Craft Mat You'll Love
The Cricut Craft mat is a double sided, self-healing work surface that makes a perfect companion for all Cricut creators. It's a nice size that will fit on most work desks and helps protect the table surface from all kind of creative fun. Use the craft knife, color or even paint and save your work surface from unneeded damage. I like the 12×18″ Self Healing Cricut Craft mat the best, it's a work friendly size without being too big. And I like the charcoal gray color.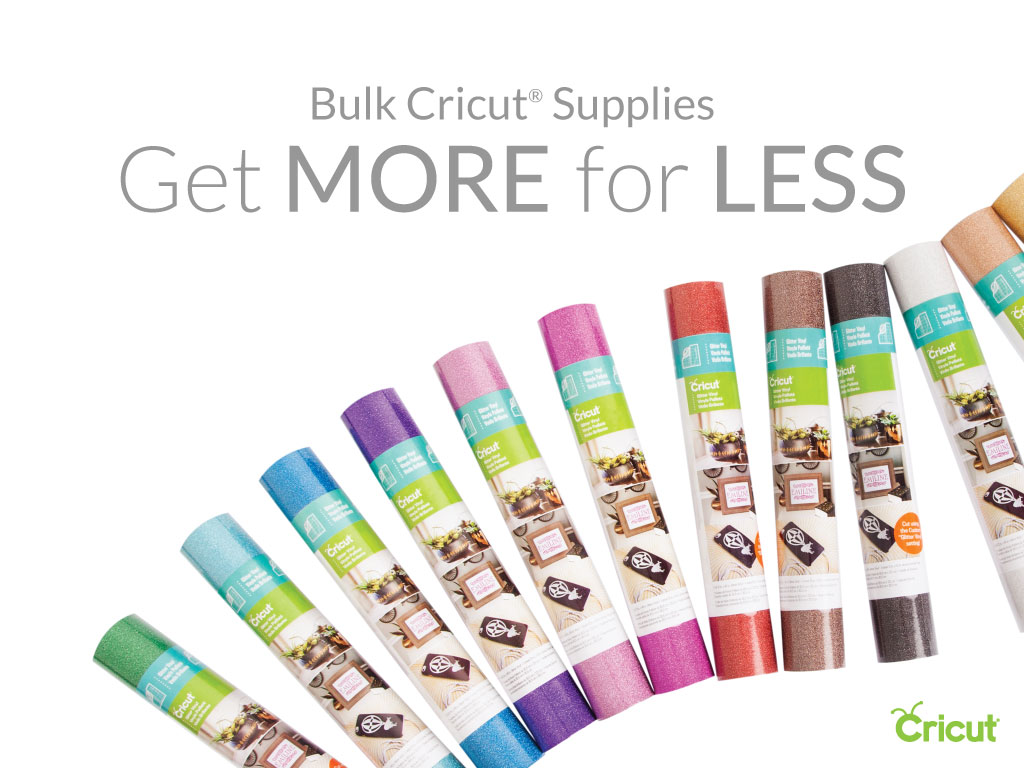 7. Cricut Materials to Create with
Cricut also offers a wide variety of materials to cut and create with. As an illustrator, I love the basic cardstock, especially the white. I like to add a watercolor wash to my papers and then use the Cricut to cut and draw whatever designs I'd like for the project I'm working on.
8. Infusible Ink is Creativity Leveled UP
Infusible Ink pens and transfer sheet designs make adding seamless art to fabric simple and beautiful. I think both of these products are amazing! As an artist, you can take your designs up a notch by adding layers of translucent color to create unique designs on T-shirts, totes, ceramic coasters and more.
9. Heat Things up with an EasyPress
If you're going to create with iron-on vinyl or Infusible Ink, you need a heat setting tool and the EasyPress series from Cricut is a terrific solution. I picked the Cricut EasyPress mini because it's perfect for small spaces and little projects. Imaging creating faux leather jewelry or mini prints with a touch of gold foil or heat set vinyl. I think that's art 3.0!
10. Making it Bright with Cricut Bright Pad
The Cricut Bright Pad is an amazing tool! It's a light table type product without the bulk. With a very thin profile, the Bright Pad is perfect for taking with you when you know you want to create some art on the go. I love being able to trace designs to use in multiple areas. It's also good for weeding vinyl and other cut designs… but I use mine as a portable light table.
What do you think? What's your favorite Cricut gift ideas for Artists?
If you ask me, I love them all. Anything I can get my hands on to create more art, I will love it! I think you can't go wrong with a pile of creative materials and a tool to use them with. The Cricut family of cutting machines are so versatile they can be used for a wide variety of project types. Imagine creating your own watercolor art and then cutting into beautiful shapes to layer and make original decor or stationery.
Or what about drawing a multitude of designs as if they were hand-drawn to use in a giant wall mural?
I've seen artists make giant flowers, beautiful vinyl art for small scale accessories and big walls alike. You're only limited to your imagination… Happy Shopping!