Here's a super quick and cute Teacher Appreciate gift idea you can make in under 15 minutes. This I'm Nuts About you gift tag and gift includes all yummy food ideas we could think of that included nuts.
Obviously, you want to make sure you aren't giving peanuts to someone who is allergic, but if you would like a food gift without all the sugar, trail mix is a yummy way to go! We also thought it would be fun to put together an entire gift basket of treats that included nuts or play on the nut-related theme.
Peanut M&M, Mounds (coconut – tricky there, you could grab Almond Joy instead), PayDay candy.. Nutella was our family favorite. You can grab the free I'm Nuts About You printable I designed, the download link is below.
Teacher Appreciation Gift Idea
To make I'm Nuts About You teacher gift, you just need your snack gifts and the free gift tags. The gift tag set comes with 4 tags. ! tag says "I'm nuts about you" with "YOU" spelled out with cartoon peanuts. Another tag says Thank You in the middle of an apple held by a little happy cartoon peanut. The other two tags are blank. You can combine all the tags to make a special gift or use them separately. Write some notes, draw a picture or whatever you'd like.
This project is part of this month's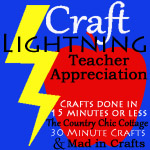 Materials:
Nut related treats
Printable I'm Nuts About You give tag
Twine, ribbon and any gift bags you'd like to use.
Scissors & hole punch
Instructions:
Print out the printable gift tags. Cut out the tags, punch a hole through the upper corner. Write a cute note on the back and set aside.
Empty the bag of trailmix into a food gift bag. Pinch the top portion to create an area to tie a ribbon.
Tie the gift tag around the neck of the gift bag – add a little bow if you'd like.
Download these free I'm Nuts About You printable gift tags.
This kit comes with 4 tags, 2 featuring cute little cartoon peanut people I designed.
Get this Free File
I'm Nuts About You Gift Tags
1.03 MB | 3047 Downloads
If you love these little peanuts
You can find all kinds of other gifts and goodies featuring more of my cute peanut characters in my I'm A Nut shop at Cafepress. You'll find other peanut characters like Party Nut, Love Nut, Banana Nut and Football Nut. They're just a bunch of silly characters I have fun creating. I hope you love them! Check them out!
Find more Teacher Appreciation Gift Ideas.
I hope you enjoy this Teacher Appreciation gift idea, I'd love to hear if you make it or you have other ideas you'd like to share. I'm Nuts about YOU too!