Take a look at my list of Favorite Gift Ideas for the Cricut User. Do you have a super crafty friend of family member that loves to create with the Cricut machine? If you are looking for gift ideas and aren't sure where to start, this list of gift ideas for Cricut users is for you.
We love to create with the Cricut. I use both the Cricut Explore machine and Cricut Maker cutting machines. So many of the accessories I use are geared towards this both of these machines. If you don't know which kind of machine for gift recipient uses, many of my recommended gift ideas will work with any machine. Maybe Santa wants to surprise them with the Ultimate in new machines from the Cricut crafting family… grab a Cricut Machine starter set!
Favorite Gift Ideas for the Cricut User
If your Cricut loving friend already has a Cricut machine, they may only need extra materials and supplies. Or, they may really love a brand new Cricut Maker or one of the other fabulous new products that just came out this year.
Gift Ideas Cricut Users will Love
There's more materials to choose from, more colors to create with and more projects to make!
How about the EasyPress to iron on all those fantastic vinyl designs.
Or the Bright Pad to help see all the cut lines in vinyl or use as a lighted tracing table.
There's also the multi-color pen set – which of course I personally love… who couldn't use move pen colors?
Don't forget all the Cricut storage. You can get a tote bag, rolling bag and carrying case – each with fantastic features your Cricut loving pal will adore.
There's also cute little pen and tool accessory pouches, perfect for carrying a handful of pens where ever you go. They make a great gift accessory!
Every Cricut user needs specific supplies to really make the most of their Cricut crafting fun. I use all of the Cricut Machines. I have a Cricut Explore Air, Cricut Joy and Cricut Maker electronic cutting machine. I love them all for different reasons and each require different materials. However, many of the gift ideas I am listing here will be fantastic for many different types of crafting.
Some of the following accessories are nice to have and some are items that Cricut crafters use all the time.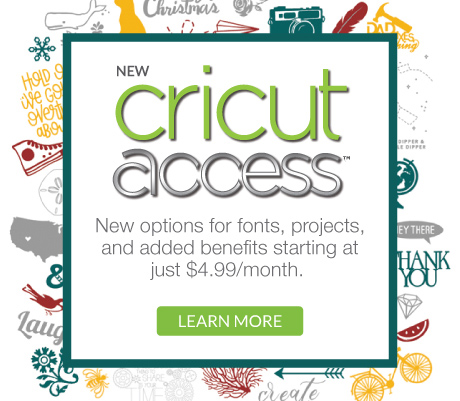 Shop the Cricut Store: Find all the products you need to make amazing Cricut Projects at the Cricut Store. Click Here to Start Shopping!
New more ideas for Cricut User gifts? Check out my first list of Gifts for the Cricut User
Looking for ideas you can buy at Amazon? Buy a Cricut machine set from Amazon