I love browsing the aisles at IKEA! I recently went to check out what was new and see if I come gather some inspiration to organize different areas in my house. I came home with tons of new ideas and a little extra creative energy. Now if only my minions would do all the work so I could sit back and enjoy the show.
Here are some of the things I really liked from this IKEA trip, especially the cubbies.
As you go up the escalators, these giant shelves had life-sized displays with chairs, pillows and dressers. I love the colors and the black and white patterns are fantastic. We can make our own pretty black and white pillows so easily – when I get that project made, I'll remind you that you wanted to do it too.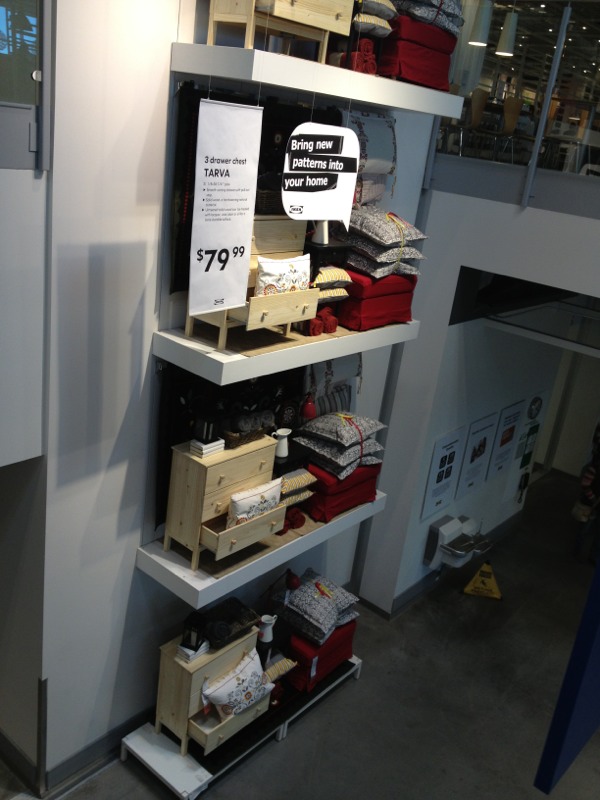 I love this craft/sewing room space. The floor to ceiling chalkboard is fantastic. Plus, there's a magnet strip on the wall. I would need far more than 6 little magnetic storage containers, but I like the concept. I really like the big wood work table too. I have one that is very similar, however, right now it's being used as the "I don't know where this goes" table.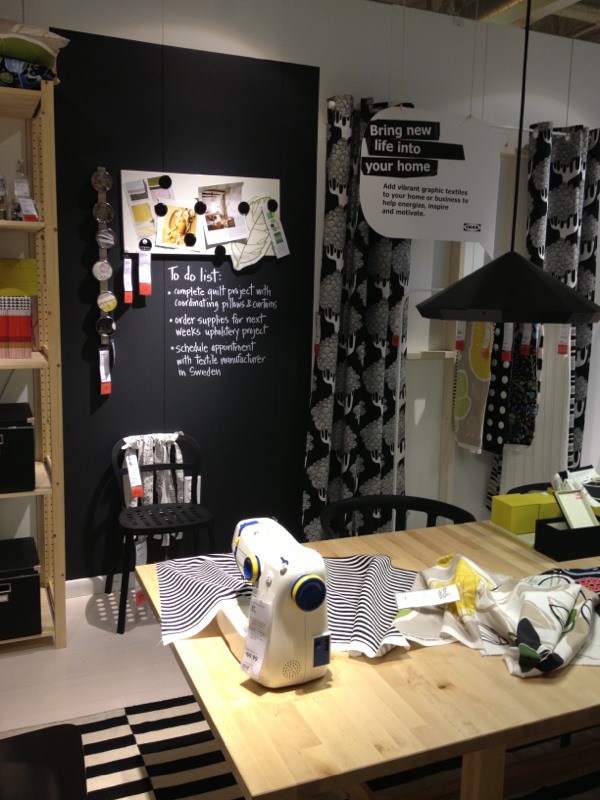 Look at this picked up, organized and clean happiness! I'm not a huge fan of the blue, but I like it because there's no clutter. I LOVE the cubbies. I wish there were shelves inside some of the cubbies to allow for micro organizing inside each box. I like the magazine boxes, but sometimes I think it's nice to be able to see the spines of the magazines… makes it more inviting to go pull out something to read and dig for some inspiration.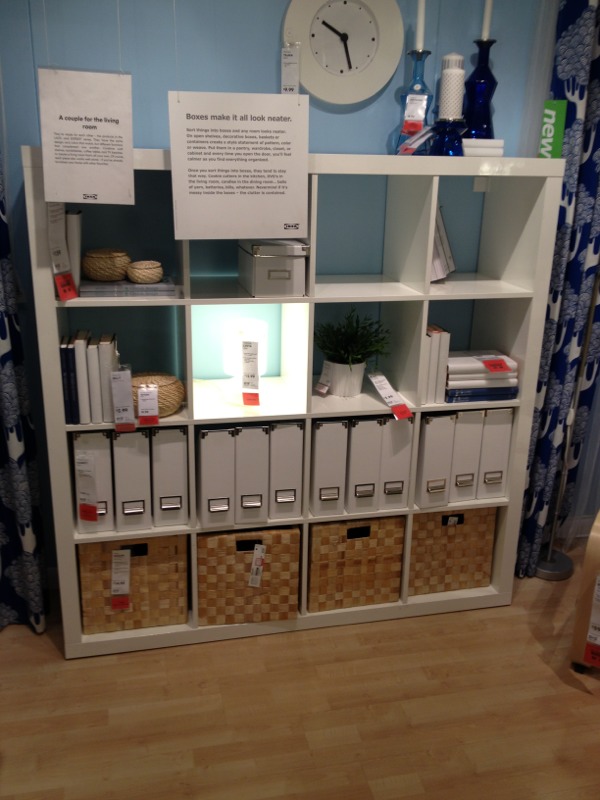 More cubbies, new color and new configuration. More white boxes and more clean. Love it!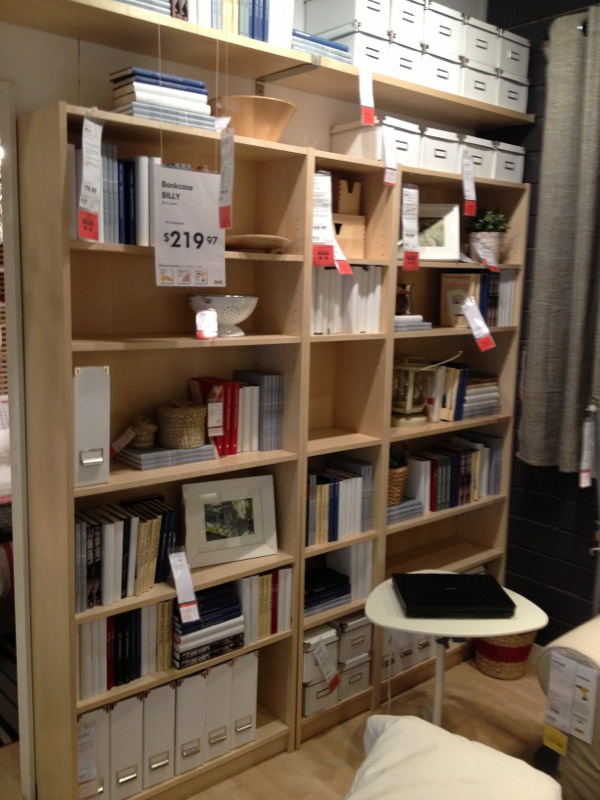 Oh yes, even more cubbies. I love love love them! This dark wood is my absolute favorite and first choice. And check that out – only $199. That's really not a bad price at all. I'm considering buying 2 and making a faux wall between my studio and what is currently the game room. Right now I just have a giant curtain on a track… like you see at doctor's offices… it would be nice to have that divider because usable storage.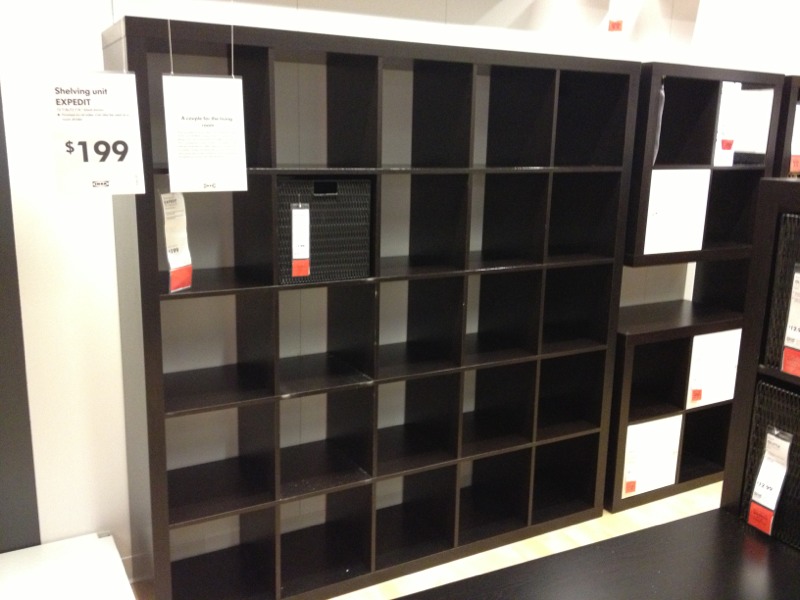 More storage ideas. I really like the cabinets to hide away things but then open shelves for those things you want to be able to see. When I create I need to be able to see what materials I have. Sometimes and idea comes from the material, rather than thinking of a project and knowing what material to use. So, if I don't see the materials, I don't always think to use them.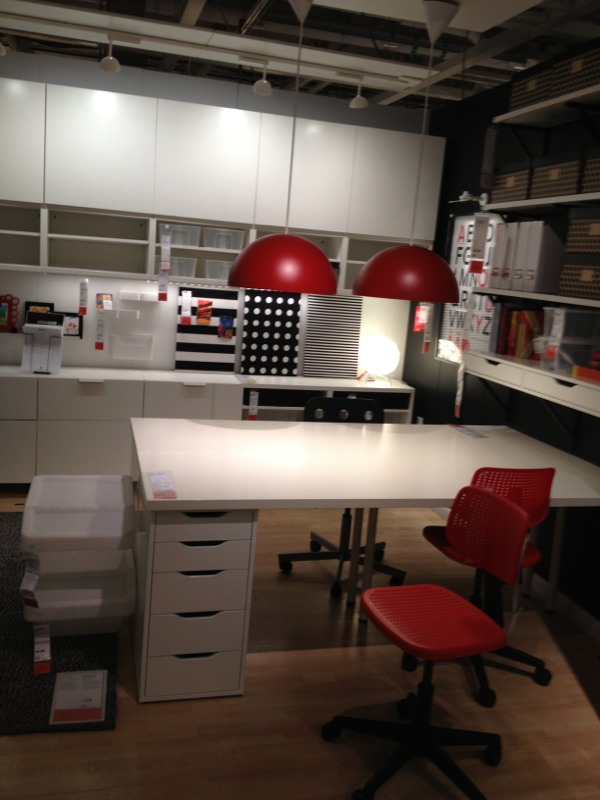 Look Mom, more cubbies… who knew!? These are a really cool concept. Individual cubbies you can place anywhere on the wall AND they come with a colored plastic drawer. In theory you could use the two piece separately if you wanted. You can use the cubbies as shelves for decor pieces or hidden storage – the possibilities make this idea extra fun to me.
I also really like the bottom furniture piece. It's like a storage unit and a functional bench, perfect for an entryway or a kids room.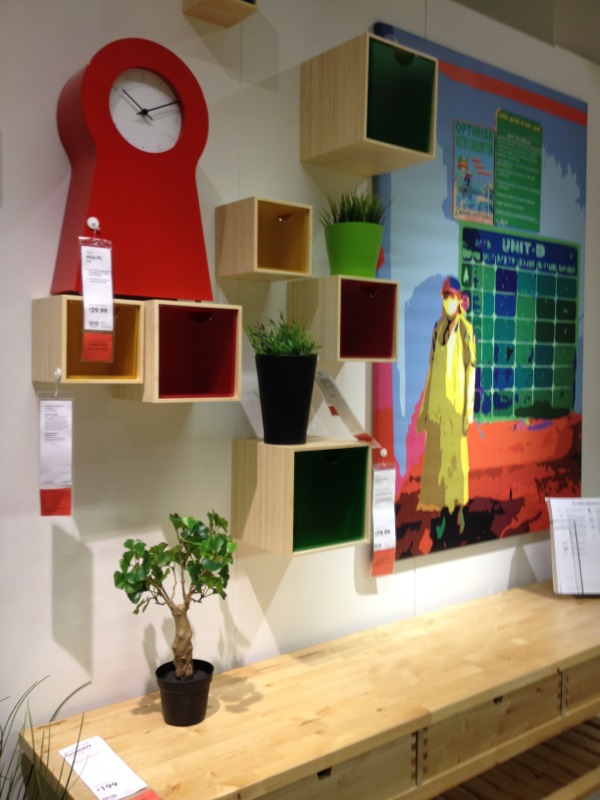 Do you have any favorite finds from IKEA? I'd love to hear what makes you happy when thinking of organizing and decorating all at once. The functional decor concept just makes me smile. If you want more inspiration for great storage and organizing, check out all the ideas I've been collecting on my
Organizing board on Pinterest
.